Clear Credential Recommendation
Year 2 and ECO candidates may submit their request for a clear credential to CTI AFTER Colloquium and when all induction and clear credential requirements have been confirmed as completed.
Induction requires active engagement in the coaching and mentoring process for the enrolled year. Therefore, the clear credential recommendation process for candidates that have completed all requirements will begin after May 1 for the traditional enrollment period and after November 1 for the mid-year enrollment period.
Currently enrolled candidates will be able to request their clear credential recommendation in Navigate after all year 2 or ECO requirements have been completed.
Candidates who completed induction 2020-21 and prior should contact Credential Services at CTIsupport@rcoe.us for advisement.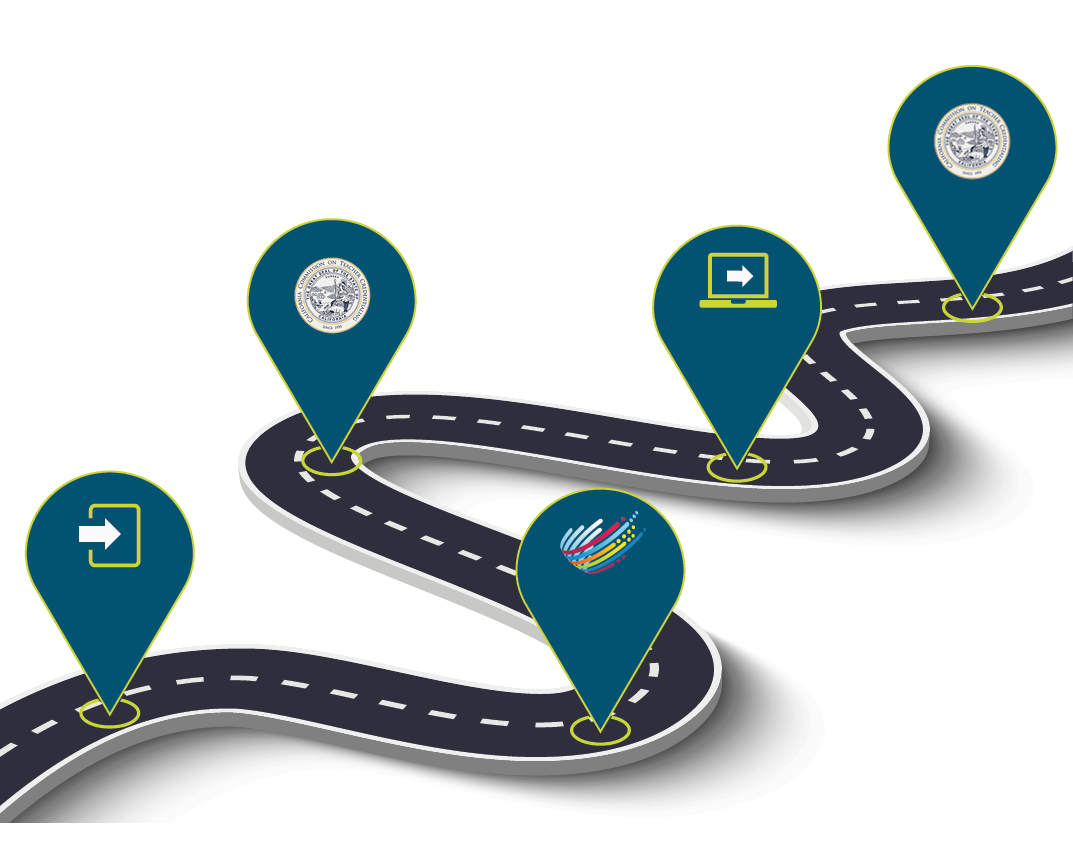 Submit Request and Payment
to CTI
CTI Submits Request
to CTC
Receive E-mail From CTC
Complete CTC Online Application and Payment
Clear Credential
Granted
by CTC!