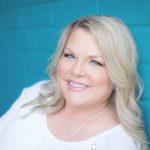 As a former "Teacher of the Year" and "Principal of the Year", Dr. Joelle Hood brings passion, energy, and expertise to empowering all humans to thrive. As co-founder and Chief Empowerment Officer at Thriving YOUniversity, she uses her knowledge and expertise in organizational change and leadership, along with her experience as a mindfulness instructor and life coach, to provide researched-based keynotes, coaching, and experiential learning workshops to individuals and organizations throughout the nation. Her areas of passion and expertise include: Social, Emotional & Academic Learning, Leadership, Applied Educational Neuroscience, Mindfulness, The Science of Belonging & Human Connection, Mindset, Restorative Practices, Employee Engagement, Trust and Team-building, Trauma Responsive Practices, and Resilience.
Foundations of Well-being and Resilience
Participants in this engaging workshop series will walk away with simple yet powerful research-based practices from the fields of Mindfulness, Positive Psychology, Emotional Intelligence, and Social Psychology. They can utilize these strategies with themselves, their teams, and their students to reduce stress and anxiety, improve attention and performance, and strengthen overall physical and psychological well-being. This transformational and experiential learning series provides an easy framework to give staff the understanding, motivation, and practices needed to work on becoming better humans, better educators, better leaders and better organizations.
Audience: CTI Induction Coaches and Candidates.
Sessions are from 4:00-5:30 PM