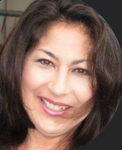 Nicoli Ueda
nueda@rcoe.us
Nikki Ueda has been an educator for more than 25 years. For the last nine years she has been an intensive reading intervention teacher, working with students with dyslexia and other learning disabilities. During this time, she has also taught reading instruction, RICA preparation courses, and has written reading curriculum for the Los Angeles Unified School District. Nikki also supports new teachers for both RCOE and LAUSD.
Reading Instruction Competence Assessment (RICA) Overview
This session will provide candidates and coaches with an overview of the Reading Instruction Competence Assessment (RICA).  Participants will gain an understanding of the test structure and content, along with productive strategies including a timeline to use for test preparation. Time will also be spent clarifying how this additional credential requirement will align with the Induction experience.
Audience: CTI Induction Coaches and Candidates.