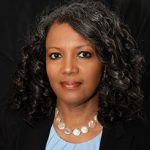 As the administrator of professional development for the Center for Teacher Innovation, at Riverside County Office of Education, Deirdre is committed to the professional growth and development of new and veteran teachers and coaches. In addition to Induction program management, her passion has been focused on leading the Academy for Coaching Excellence which specializes in coach skill development and Coaching for Equity. As a veteran educator, coach, speaker, and facilitator, She is driven by adding value and significance to others!
Coaching for Equity - Book Study
Have you ever wondered about how to begin and stay in an equity focused conversation with your candidate? Well wonder no more! Join us as we collectively dive into Elena Aguilar's book, Coaching for Equity, Conversations that Change Practice. Remember, everything begins with a conversation. Let's move forward to deepen our understanding and refine our equity focused coaching conversation skillsets.
Attendees will need to purchase the book "Coaching for Equity" by Elena Aguilar, ISBN-10: 1119592275, ISBN-13 : 978-1119592273.
Topics:

February 8, 2021 – Preparing for an Equity Focused Conversation
February 22, 2021 – Relationship Building Conversations
March 8, 2021 – Identity Conversation
March 22, 2021 – Unpacking Mental Models
April 5, 2021 – Emotions Conversation
April 19, 2021 – The Elephant in the Room
Audience: CTI Induction Coaches
Dates
February 8, 2021
February 22, 2021
March 8, 2021
March 22, 2021
April 5, 2021
April 19, 2021
This two-day learning institute will sharpen participants' coaching skills using an equity-focused lens. Induction coaches, instructional coaches, department leads, and site administrators will learn the ways to explore implicit bias, increase cultural competency, and gain a deeper insight into how they can best support teachers to better meet the diverse needs of their students.
Audience: CTI Induction Coaches
Register for the 2 day event below:
Dates
10/29/2020 & 11/17/2020