The candidate/coach relationship is the heart of CTI's Induction Program. Reflective coaches engage in training and development to ensure strong, confidential relationships to support candidate's growth. Reflective coaches strengthen the candidate's professional practice and contribute to retention in the teaching profession.
Coach Professional Learning is a program expectation to ensure highest quality of coaches for our candidates.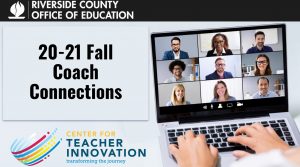 Our objectives today are designed to support the growth and enhancement of your coaching skills. We will start with program updates, explore ways to support your candidate's just-in-time need for remote learning development and tie that into our coaching skill focus of providing targeted feedback. Along the way, we will provide networking opportunities in breakout rooms. At the end of the session today, we will explore GoReact.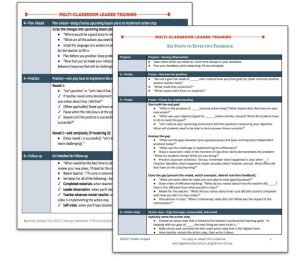 Coaches move through six steps for effective feedback: Praise, Probe, Identify the Problem and Create an Action Step, Practice, Plan Ahead, and Follow-Up. Each step has guided tasks and questions that result in actions aimed at improvement and growth in your candidate's teaching practice. Let's take a closer look at each step.
CTI has provided the video annotation webtool, GoReact, for all coaches to provide peer feedback to each other. You should have a brief coaching conversation recorded that you can upload into GoReact. We have developed a rubric for an effective coaching conversation and aligned it to the marker set you will be using. We are using GoReact for Self-Reflection during this session so you become familiar with the annotation tool and the rubric to provide peer feedback at Coach Connections in the Spring.